Vigilant

TM
Residential Monitoring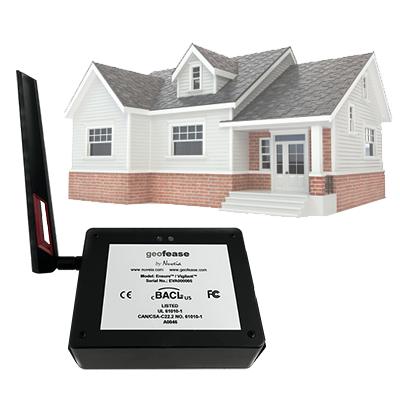 Answer your own questions.
VIGILANTTM Residential Monitoring involves placing a wireless monitor on the heat pump that heats and cools a residence. Its sensors generate the data that allows comparison with conventional heating and cooling systems. The associated software calculates and presents data, and can even notify the owners or stakeholders if the system exceeds the efficient operating conditions—before it runs into problems from low or high ground heat exchanger temperatures or problems with the heat pump.
The stakeholder of a residence may be a homeowner, but it may also be an operator of a multi-family complex that needs to keep an eye on costs and assets. Sometimes operators such as these also require a thermal energy metering method to charge customers based on the amount each residence uses. Without proper monitoring, they really have no point of reference.


Ground-Source Heat Pumps (GSHPs) are the most efficient heating & cooling systems available. They are also more costly to install than a conventional system that uses fuel delivered by a utility or an external supplier.
The cost of operating a home with a GSHP depends on the design and installation of the system:
• Was the equipment properly sized for your home? • Was the ground heat exchanger sized correctly? • Is your system operating as efficiently as promised? • Are you getting the energy cost savings promised? • How does your home energy use compare to other homes in your area? • Can your system heat and cool the addition you're thinking about? • Will it continue operating efficiently for the next 20 years? • Are you getting the energy cost savings promised? • How much are you reducing your CO2 emissions?
Residential VIGILANTTM meters continually monitor the performance of the GSHP system. Our VIGILANTTM meters connect to any GSHP system installed in the last 25 years and helps your system deliver optimal efficiency.
Purchase model
VIGILANTTM is provided as a hardware and software service. For commercial products, clients purchase an initial 3-year contract, followed by annual or monthly subscriptions. We host our software online, where we can provide continuous updates and modifications. We do retain ownership of our hardware, but it's included as part of our service fee and may be updated or replaced as technology changes. Contact our sales team for details.