Ensure

TM
Basic Monitor
Get the data.
ENSURETM Basic Monitor protects you or your client's investment in the most expensive component of a GSHP system—the ground heat exchanger (GHX). The ENSURETM device measures and transmits temperatures, flow rates and optionally pressures to our remote server for storage and analysis. When the system operates outside of design parameters, the system automatically notifies the owner / building operator, mechanical system designer, mechanical contractor or other project stakeholders.
ENSURETM Basic Monitor provides access to:
• hourly profiles of fluid temperatures to and from the GHX • hourly profiles of flow rates to and from the GHX • hourly energy loads (Btu or kWh) to and from the GHX • a current updated status assessment of the GHX • alerts if design settings are exceeded • annual performance reports
Below are samples of ENSURETM Basic Monitor data, taken from our online server dashboard: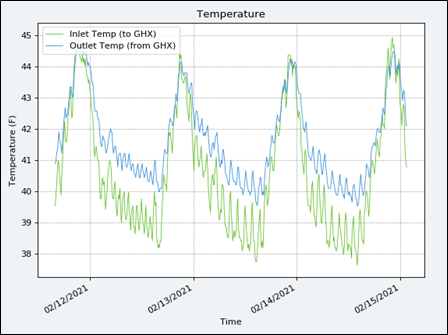 EnsureTM GHX Temperatures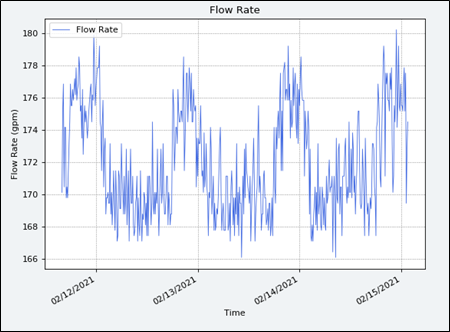 EnsureTM GHX Flow Rates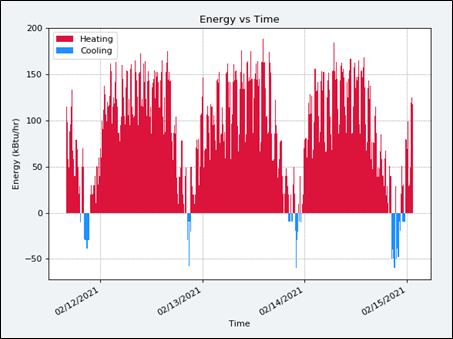 EnsureTM GHX Energy
Purchase model
ENSURETM is provided as a hardware and software service. Clients purchase an initial 3-year contract, followed by annual or monthly subscriptions. We host our software online, where we can provide continuous updates and modifications. We do retain ownership of our hardware, but it's included as part of our service fee and may be updated or replaced as technology changes. ENSURETM runs independently of other equipment, and is therefore applicable to both new and any existing GSHP projects. Contact our sales team for details.